En Pointe is a competition dedicated to the art of BALLET ONLY! 
Ballet technique is a particular skill that involves tremendous dedication and intensive training. We, at En Pointe, want to devote time and special expertise to this wonderful art form. We hire adjudicators that are specifically knowledgeable about ballet, giving you informative, positive, yet, constructive feedback. 
Come and join us and share in the beauty of ballet.
Time permitting, En Pointe offers master classes at no extra cost! 
The master classes are taught by teachers and adjudicators who share their extensive experience in ballet technique and performance. The master classes are scheduled before the performances begin, serving as an important 'warm-up' to our dancers. 
The master classes are a great way to begin your focus on the great day of ballet that is ahead.
The presentation stream allows performers to showcase their performance without getting a mark from the adjudicator. 
You gain the important experience of performing on a professional stage as well as receive valuable comments from our expert adjudicators…just not the mark…the pressure is off!
You will receive a special memento for performing for us and you still have the opportunity to be awarded an adjudicator's choice award! We encourage you to come and join the fun!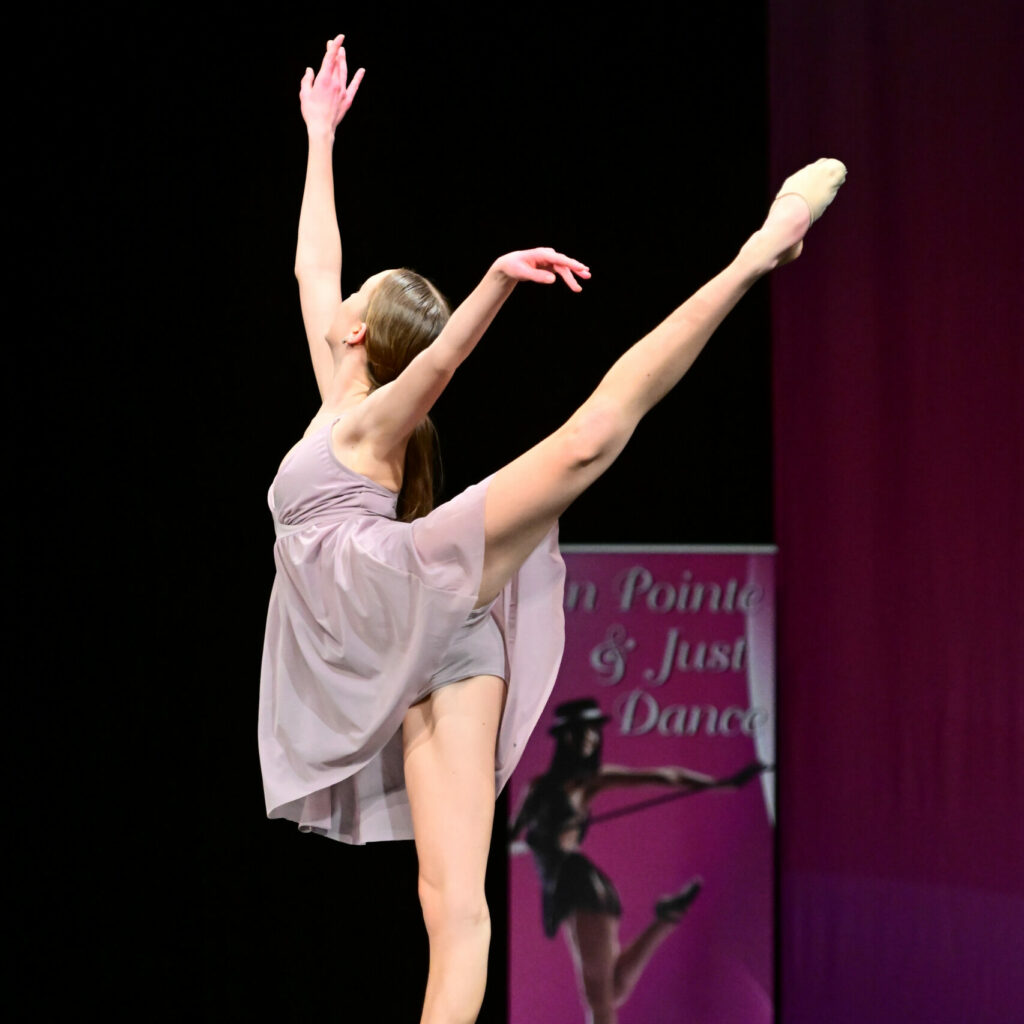 As mentioned, we, at En Pointe, hire adjudicators with extensive knowledge about ballet technique and performance ability. We also feel it crucial that our adjudicators have experience TEACHING children of ALL ages, ensuring the comments given on your memory-stick will be age appropriate and realistic to their developmental ability.
En Pointe's technique levels are truly unique. We divide participants according to the ballet grade level they are currently studying. 
We have researched the Royal Academy of Dancing method of training, the Cecchetti method of training, and the Russian method of training and have devised our own unique levels. Dividing participant's in this way ensures that dancers compete against dancers of equal ability. 
It has proven to be a much more fair experience! Please, see the Festival Information page for a more detailed chart.
Entries are due by January 15, 2023.  All entries must be received online by the noted deadline. Late entries may be accepted at the discretion of En Pointe and Just Dance directors, and will be charged an additional late fee. Entries are limited and schedules are always challenging to put together, so please be on time. Many thanks for your co-operation.